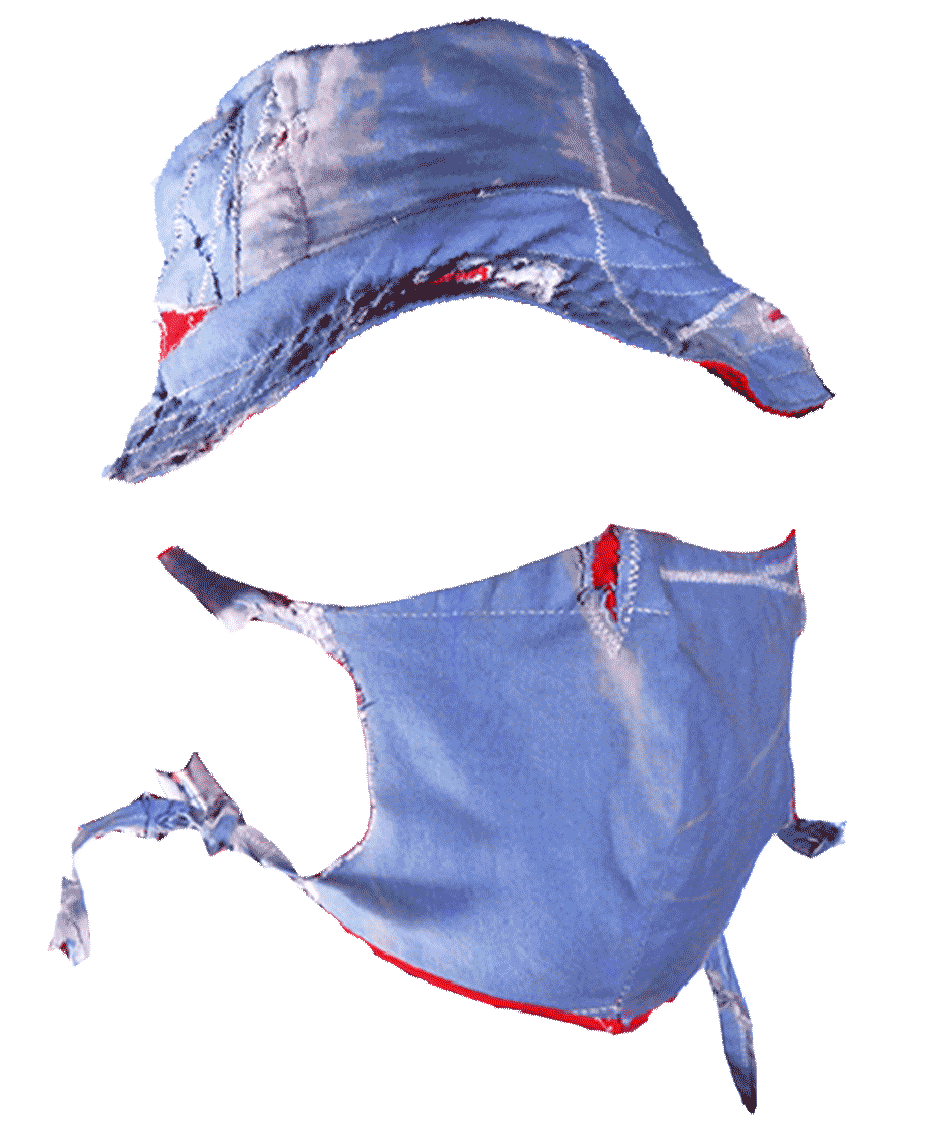 About:
Cloud Busting;
"Ooh, I just know that something good is gonna happen. I don't know when. But just saying it could even make it happen."

The reversible Cloud Busting Mask and Bucket Hat set is the very first item in the 4AG by KhBebe collection.
4AG's agenda is no gender. 4AG is self-made, sustainable, slow, low impact, limited stock and custom-made items inspired, for and by queers. 4AG is for everyone.

Each item is made from recycled or re-purposed material transformed into something that I've always wanted to find in store but was never able to. The bleached sky-blue mask and bucket hat top side is designed to fray over time and dissipate like the clouds in the sky. Wear red on the reverse side. Both items are made from old bed sheets, so you know they'll be soft. This duo can be bought together or individually.

**$5 from every purchase will be donated to Black Rainbow: A social enterprise specialising in suicide prevention and social outcomes for the Aboriginal and Torres Strait Islander LGBQTI+ communities.